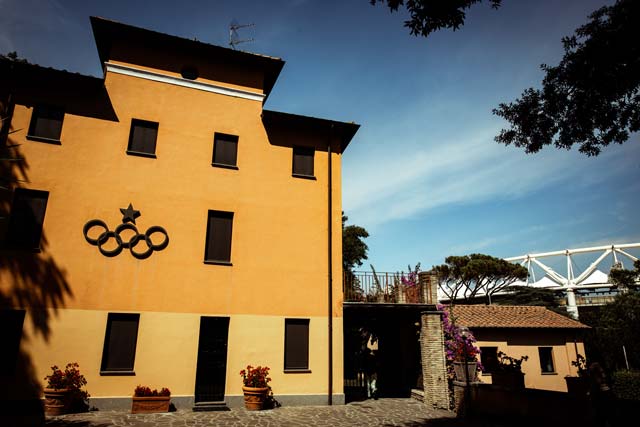 About us
The Giulio Onesti Foundation - Italian National Olympic Academy is a not-for-profit organization for the promotion of the culture of sport and Olympic values.
The Foundation was established in 1983 in Rome and is named after Giulio Onesti, former President of the Italian National Olympic Committee (1946-1978) and member of the International Olympic Committee, a key figure in sports history, both nationally and internationally. The aim of the Foundation is to remember and pass on to the new generations his tireless work, which changed the world of sport.

Since 2005 the Foundation has been conducting its activities in cooperation and with the support of the Italian National Olympic Academy, established in 1997 as part of the IOA – International Olympic Academy, with the aim of spreading among the younger generations the original principles and values of Olympism, in their history and especially in their great relevance.